Yet another example where doing right by our people and our environment will strengthen our economy. That's how the triple bottom line works, folks!
Summing up… A recent economic analysis predicts that the Climate & Community Protection Act (CCPA), which is again before the NYS legislature, "will support… an average of about 150,000 [jobs] in each year over the first decade." What's more, these would be well-paying, mostly working class jobs in energy efficiency and renewable energy. The fossil fuel industry continues to claim that the CCPA will kill jobs, but they represent only "about 13,000 workers" in NYS and the CCPA includes funds for transitioning those workers to clean energy jobs.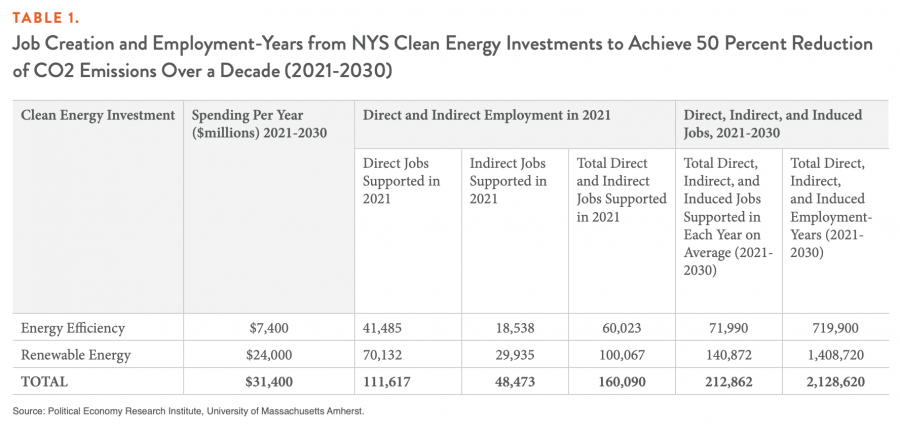 I'd like to add that — if done right — the new renewable energy and energy efficiency jobs should be mostly with NYS businesses, which would further strengthen our economy. In contrast, our ongoing investment in the fossil fuel industry diverts money out of our economy through those predominantly out-of-state corporations.
Fascinating stuff that could transform New York State. This article covers a lot of the findings from research conducted by the University of Massachusetts Amherst's Political Economy Research Institute (PERI).
Read the article in full here.